Sussex biker cleared of assault outside a Hastings pub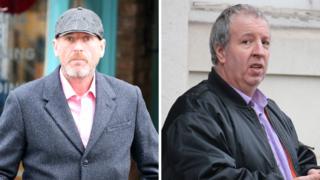 A "support crew" member of the Hells Angels has been cleared of assaulting a biker outside a pub in Hastings.
Christopher Harrison was attacked outside the Carlisle in February 2016.
Oliver Wilkinson, 50, of St Leonards-on-Sea, denied causing grievous bodily harm with intent and was found not guilty at the Old Bailey.
The jury is yet to reach a verdict on Mr Wilkinson's co-defendant, 48-year-old Matthew Barnes from Hastings, who also denies the charge.