BA plane makes emergency landing at Gatwick Airport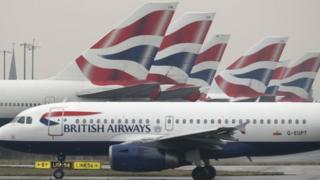 A British Airways plane has been forced to make an emergency landing at Gatwick Airport due to a technical fault.
The BA 2552 flight destined for Greece landed just after 18:00 BST and the runway was closed while it was inspected.
The runway reopened at 18:40 BST and flights have resumed but the airport said delays are possible.
British Airways said the flight crew decided to return as a precaution and has apologised to its customers.
It added: "The safety of our customers and crew must always be our highest priority."
The aircraft had been on its way to Heraklion Airport in Crete before the incident occurred.