Brighton Pride promises 'robust' action after protests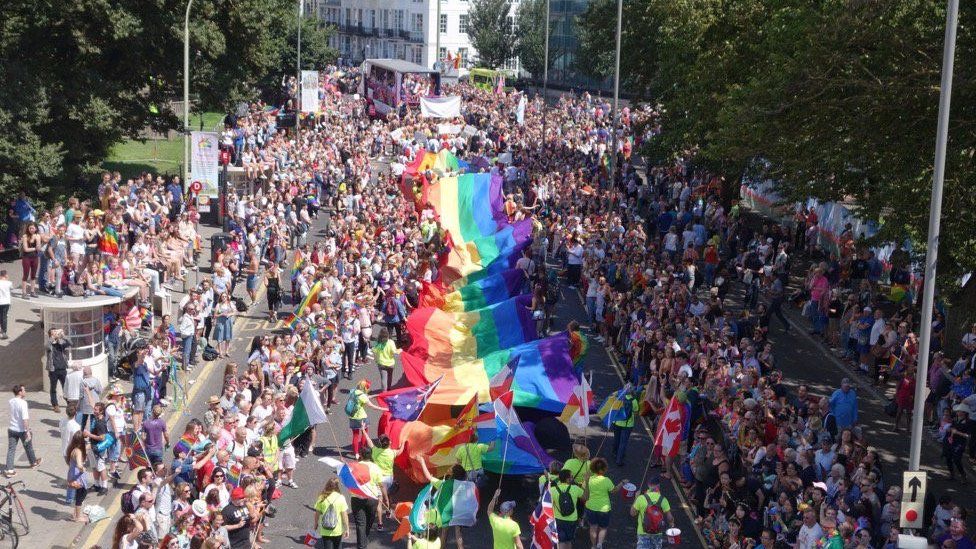 Organisers of the forthcoming Brighton Pride have said behaviour like the anti-Trans protest at Pride in London at the weekend will not be tolerated.
Brighton organisers said they would take "robust action against any hijacking" of the Brighton parade.
Get The L Out said they protested in London "on behalf of all the lesbians intimidated, threatened and silenced by the GBT community."
The group "forced their way to the front of the parade" on Saturday, Pride in London organisers said.
Organisers added: "We totally condemn [Get the L Out's] actions and message of hate.
"The Pride movement was begun by trans people and trans people will always be welcome at Brighton Pride.
"We are proud of our Trans volunteers, groups and communities and we will not tolerate messages of hate against any participants of the LGBTQ+ community."
Brighton Pride is marketed as the biggest LGBTQ pride festival in the UK.
Last year, around 300,000 people turned out to watch the parade.
It was a special celebration marking 50 years since the partial decriminalisation of homosexuality in England and Wales.
Related Internet Links
The BBC is not responsible for the content of external sites.