BA Gatwick Airport double vodkas pilot jailed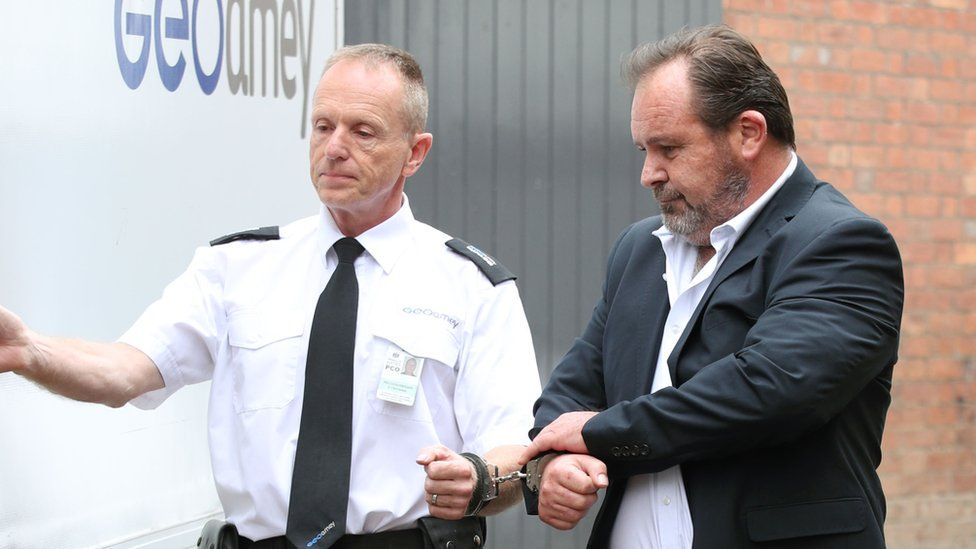 A British Airways pilot who turned up for work after drinking three double vodkas has been jailed.
Julian Monaghan boarded a plane to Mauritius at Gatwick Airport but was led away in handcuffs after colleagues smelled alcohol and called police.
He had 86mg of alcohol per 100ml of blood in his system in January - the legal limit for a pilot is 20mg.
Monaghan, 49, admitted being over the prescribed limit and was jailed for eight months at Lewes Crown Court.
During sentencing Judge Janet Waddicor told Monaghan, who resigned from his British Airways job, "you took a risk and it didn't pay off because you were caught".
"You are in charge of a huge aircraft. The safety, if not the lives, indeed, of passengers and crew members are in the hands of the pilot. They are entitled to feel that they are safe."
On arrest, Monaghan, from South Africa, told police he drank a glass of wine on his overnight flight as a passenger from Cape Town to Heathrow.
He said he consumed "a measure" of vodka with diet Pepsi in his hotel room on an empty stomach and barely slept before he was due on board the long-haul flight to Mauritius.
The court heard Monaghan had since remembered drinking three miniature bottles of vodka.
He insisted he obeyed the airline's eight-hour "bottle to throttle rule", which forbids pilots from drinking for that amount of time before going on duty.
He had initially queried the results of tests but resigned two months after his arrest when further tests confirmed the samples were accurate.
Amy Packham, prosecuting, said the reading taken at 22:30 GMT remained so high that he must have drunk a "significant amount" just before the eight-hour limit.
Some 300 people were on the 12-hour flight, which had been scheduled to leave at 20:20.
But the Boeing 777 was left waiting at the gate while airline staff looked for a third pilot. It eventually took off just before 23:00.
Monaghan would not have had to take up the role of pilot until three-and-a-half hours into the flight, the court heard.
Emlyn Jones, defending, said Monaghan - whose childhood dream was to be a pilot - had been "extremely stupid" and bitterly regretted his actions.
"Certainly he will never fly as a commercial pilot again. His career and livelihood and personal and professional reputation are all up in smoke."
Det Con Stuart Macpherson, of Sussex Police, said: "Had Monaghan been required to take control of the aircraft in the event of an emergency on the flight deck in the early stages of the flight, his judgement and abilities would have been impaired."
A British Airways spokeswoman said: "This behaviour is completely unacceptable and not what we expect from our highly professional fleet of pilots.
"The safety and security of our customers and colleagues is always our top priority."
Related Internet Links
The BBC is not responsible for the content of external sites.