Mum of 'failed' patient Janet Muller rejects apology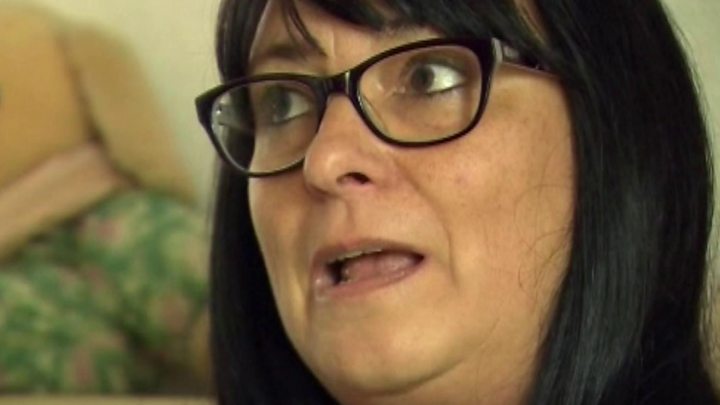 The mother of a woman who was found dead in a burnt-out car has rejected an apology from a Sussex health trust.
The body of Janet Muller, a 21-year-old German national, was found near Ifield Golf Club in Crawley on 13 March 2015 after she escaped from a hospital.
Her mother Ramona Muller said her family fought for answers for three years and the apology was "too late".
Christopher Jeffrey-Shaw, of Beckenham in South London, was jailed for 17 years for manslaughter in 2016.
Sussex Partnership NHS Foundation Trust chief executive Sam Allen said: "We have worked hard to address the shortcomings identified following Janet's tragic, untimely death."
Ms Muller was admitted to Mill View hospital in Hove feeling suicidal.
She was formally sectioned by the trust, but on the night of 12 March she climbed over a wall to escape and was later found dead.
The trust admitted failings and has now installed a 15ft fence instead of a wall, as well as an entry and exit fob system.
Ms Muller's beaten and burned body was found in the boot of a Volkswagen Jetta that Jeffrey-Shaw had dumped.
He admitted setting the car alight but claimed he did not know the Brighton University student was inside.
Mrs Muller said she was stopped from seeing her daughter at the very end, and does not feel she has had closure.
She said: "I just can't believe she's not coming back. I hear her sometimes or feel her... I hear how she walks through the apartment, boom boom boom, like an elephant.
"She was funny... but very caring and very supportive. She was silly, she was everything, she was always smiling. There was never a quiet moment."
Mrs Muller said the inquest was plagued by delays and the family were not treated with any respect.
She said she thought Ms Allen's apology was "coming from the heart", but added: "Sometimes it's too late for an excuse, and if you have to fight for it you realise this doesn't come from a guilty conscience, this only came because there was a force behind it."