Sussex NHS trust faces prosecution for failing patient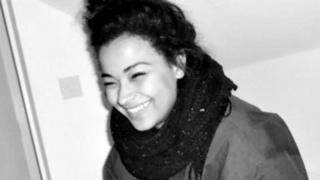 An NHS trust is being investigated by the Health and Safety Executive (HSE) after a patient died while in the care of a mental health hospital.
The body of Janet Muller, a 21-year-old German national, was found in the boot of a burnt-out car near Ifield Golf Club near Horsham on 13 March 2015.
On Wednesday, the chief executive of the Sussex Partnership NHS Foundation Trust "apologised unreservedly".
Lawyers for the family said they had now referred the case to the HSE.
Charlotte Haworth Hird, of Bindmans LLP, said: "We await the outcome of the inquiries to see what happens next".
The inquiries could result in a prosecution in the criminal courts.
An HSE spokeswoman said its investigation into the incident was ongoing.
Hospital 'failed' mental health victim
Killed woman 'desperate to leave clinic'
Christopher Jeffrey-Shaw, of Beckenham in South London, was jailed for 17 years for Ms Muller's manslaughter in 2016.
Ms Muller had been detained at Mill View hospital in Hove after telling her family she wanted to die. Once there she was formally sectioned.
The University of Brighton student absconded from the hospital for the second time in a day on the night of 12 March, climbing over a wall to escape.
Her body was found the next day in a burnt-out car which had been dumped.
'Unanswered questions'
An inquest last year concluded staff at the hospital "failed" Ms Muller due to a lack of communication with her, inadequate risk assessments and nursing records.
This week her family reached an undisclosed financial settlement with the trust, which agreed to issue a public apology in order to conclude civil proceedings.
Ms Muller's 47-year-old mother Ramona said: "I had to fight for three years for the trust to accept their failures.
"The apology doesn't really reflect what has happened.
"There are still so many unanswered questions and we still hope we can force change."
In a statement, the trust confirmed it did not keep Ms Muller's clinical records up to date, did not recognise the extent of her desire to leave the hospital and failed to keep her within eyesight of a member of staff.