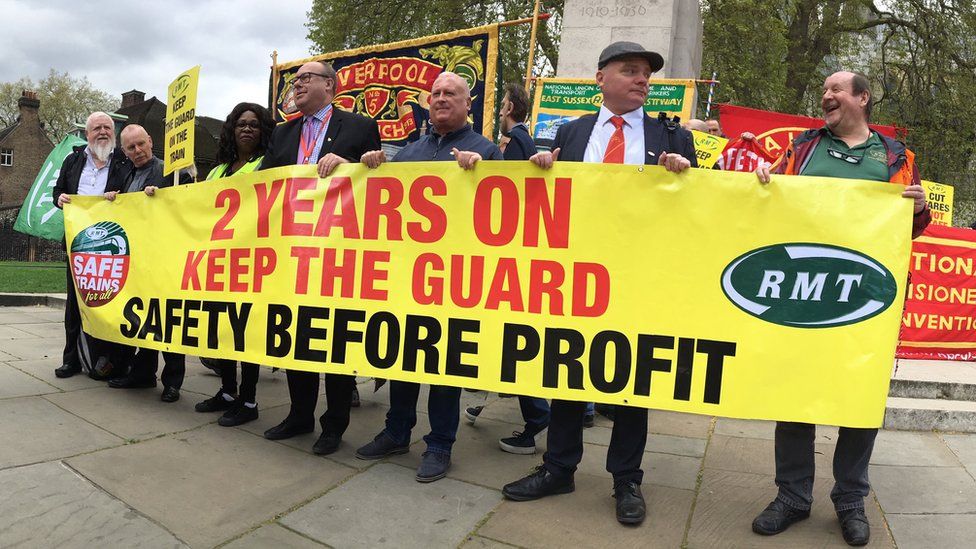 Unlike the trains, the Southern Rail strike shows no sign of stopping.
The RMT Union has no desire to settle, because they are the main union representing guards, the role that is under threat.
The Company has no financial incentive to settle as long as the government underwrites their losses.
Passengers across Sussex and Surrey have little choice who they travel with, and for most commuters there is no viable alternative road route into London.
The government knows that the disruption from track upgrades would have left commuters frustrated anyway.
So we are at a stalemate.
But from this quagmire emerges one bright spark. The Association of British Commuters was formed by a group of travellers, astonished that there was no-one prepared to represent their interests.
Professionals organised some innovative protests. Sit-ins at stations, marching with some eye-catching banners, presenting a train set to Chris Grayling at the Department for Transport (play with this one, not ours)
So I asked co-founder Emily Yates how she thought this strike could be brought to a close.
"It will end in court" she told me, showing me a copy of a Rail Delivery Group report from 2015 which she says has been buried for the past two years. "There are pages of clear anxiety about de-staffing. It is clear that only the conductor can meet the requirements of the equality act for disabled travellers."
"Those requirements haven't even been explored, and when they are it will be very embarrassing for the government."