Brighton murder accused 'told boss he needed her'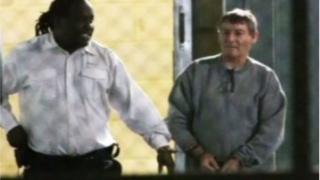 A man accused of murdering his boss had told her she must never leave her job or get a boyfriend because he needed her, a court has heard.
Russell Nall, a friend of Jillian Howell who was found stabbed at her home, said it made the Brighton university payroll boss "anxious".
At Hove Crown Court, David Browning, 51, from Seaford, admits killing her in October 2017 but denies murder.
He had been having suicidal feelings and she wanted to help, jurors heard.
Mr Nall, a close friend of Ms Howell and a fellow Samaritans volunteer, said she told him in June she was concerned for Mr Browning's welfare.
They discussed how the university and Samaritans outreach might help, and she had described Mr Browning, of Willow Drive, as a valued colleague, he added.
He said Ms Howell revealed in August Mr Browning had told her she must never consider leaving the university and must never consider getting a boyfriend because she needed to concentrate on supporting him.
Mr Nall said: "I asked Jillian if this was said as a joke or in a fit of tears. She said it was not. He (David) was very serious about it.
"She felt quite let down that he would try to take advantage of the professional help and kindness she had offered."
He told the court Ms Howell also said Mr Browning seemed reluctant to take any support other than from her.
"She was visibly disappointed and anxious when she relayed what he had said about never getting a boyfriend or leaving the university," he said.
"It left an impression on me."
Mr Nall said Ms Howell told him in September Mr Browning had a plan and a date for suicide but had not given her the details.
The trial continues.