Crawley man guilty of killing 'loving, loyal' 21 year old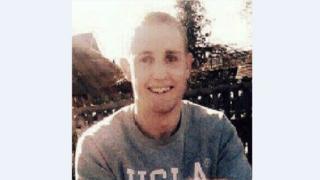 A man has been found guilty of killing a "loving, loyal" 21 year-old who was stabbed at a flat last year.
Sam Caulfield, from Mayfield in East Sussex, was found with a single wound to the abdomen at a property in Crawley, West Sussex, on 18 June 2016.
Macauley Lawless, 21, of Ifield Road, Crawley, and John Mitchell, 21, of Mowbray Drive, Crawley, both denied murder.
Lawless was cleared of murder but found guilty of manslaughter.
Mitchell was found not guilty of murder at the judge's direction.
Lewes Crown Court heard the two men had been found guilty of conspiracy to pervert the course of justice, as were Leah Delgado, 23, of Ifield Road, Crawley and Jessica Roberts, 25, of Spencers Road, Crawley.
All four await sentencing.