Sussex Health Care probe: Deaths 'include young adults'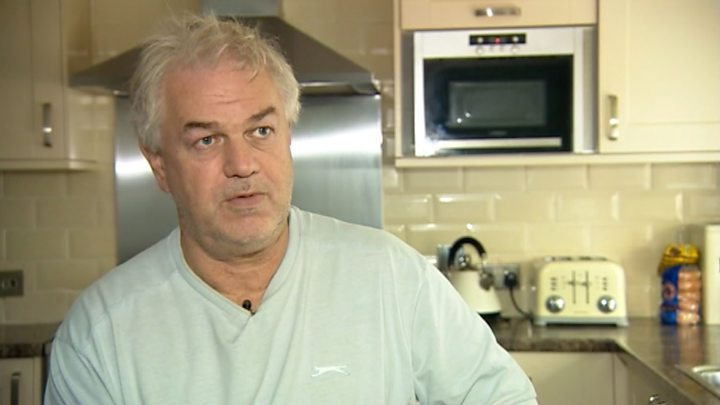 At least two young adults are among the people whose deaths are being investigated at care homes in West Sussex, the BBC has learned.
Families have said a man and woman, thought to be in their 20s, are among those who died. One is said to have choked after being fed through a tube.
Police are investigating alleged lack of care of 43 people at nine Sussex Health Care homes - 12 have since died.
Sussex Health Care said it was working with the police and council.
Sussex Police said the investigation continued and no arrests had been made.
Families learned about the investigation at a meeting in August, after Sussex Police raided several homes.
Three people who were at the meeting told the BBC the deaths involved at least two young adults.
Two of the relatives asked not to be named, but the third relative, Adrian Tilley, confirmed families had been told the deaths involved people of "various ages".
He said his own mother, Valerie Tilley, had died after suffering two head injuries in eight days and her death was among those being investigated by police.
"Her room was downstairs by the nursing station and she was found upstairs on the first floor at the other end of the nursing home with her head cracked open," he said.
"We asked the question how did she get from that point to that point when she had just come out of hospital and she was supposed to be under watch?"
Describing the tension at the meeting, he added: "There was a lot of anger there because there's a lot of still, unanswered questions."
A spokesman for Sussex Health Care said: "We continue to work openly with the police and the county council to support the investigation.
"The police have not issued any further details about the investigation, which they have confirmed remains at an early stage."
He said it was "premature and potentially damaging" to speculate on individual cases before the police had released any further details.
"If anyone does have relevant information, we encourage them to speak to the police directly," he said.
He added: "We firmly believe that, as an organisation, our care practices and training are of a high standard, and that we continue to provide quality care on a daily basis.
"Our intention throughout this time is to assist the investigation and to continue focusing on providing good quality care to all the people we are privileged to support."
In a statement, Sussex Police said: "The police investigation remains ongoing and aims to identify whether any criminal offences have been committed, or not.
"No arrests have been made at this time."
A West Sussex County Council spokesman said: "Together with partners including police, health and other local authorities, we continue to look in detail at care at a number of services run by Sussex Health Care."
He said council-funded residents had been offered the opportunity to move.
The council has confirmed it is not making any new placements to any of the nine homes.
The Care Quality Commission said it could not comment further.
---
The nine care homes under investigation:
Beechcroft Care Centre, West Hoathy Road, East Grinstead
Beech Lodge, Guildford Road, Broadbridge Heath, Horsham
Kingsmead Lodge, Crawley Road, Roffey, Horsham
The Laurels, Guildford Road, Broadbridge Heath, Horsham
Longfield Manor, West Street, Billingshurst
Orchard Lodge, Tylden House, Dorking Road, Warnham, Horsham
Rapkyns Care Centre, Guildford Road, Broadbridge Heath, Horsham
Rapkyns Nursing Home, Guildford Road, Broadbridge Heath, Horsham
Woodhurst Lodge, Old Brighton Road, Pease Pottage, Crawley
---