Sussex Police apologises over Taser error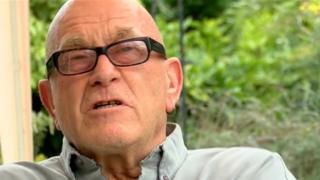 Police have apologised to a disabled father and son who they shot in error with a Taser after suspecting them of being involved in an attempted robbery.
Dan Sullivan, 49, and his 74-year-old father, John, were shot with a stun gun after being unable to respond to police orders to get down, they say.
The pair, from Bexhill, East Sussex, were released after a four-hour ordeal.
They have lodged a complaint with Sussex Police, whose Professional Standards Department is investigating.
Dan and John Sullivan were both shot with the weapon after their car was stopped in London Road, Bexhill, by armed police responding to reports of an attempted armed robbery at a post office.
Police, who said they were acting on information received, said Tasers were discharged at both men during their arrests and both were given prompt aftercare and suffered no ill-effects.
Dan Sullivan, who has a serious back condition and required hospital treatment, said: "I'm saying, 'I'm disabled. I've got a broken back. But [the police officer] wouldn't listen."
John Sullivan, whose mobility is hampered by previous knee surgery, said: "I said, 'I can't lay that way'... As I turned round, he Tasered me.
"I think it's absolutely disgusting, the way we were treated. I thought it was something out of a film."
Sussex Police declined to go into details because the complaint is being investigated, but they said in a statement: "District Commander Chief Inspector Steve Curry met both men... to apologise and facilitate a complaint which will be investigated by the force's Professional Standards Department."