Workers forced to leave Chichester holiday homes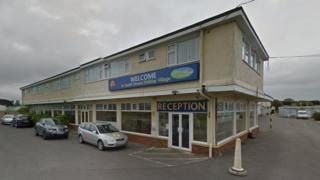 About 160 people have been told they need to leave a holiday village because of a breach of planning laws.
The group of seasonal agricultural workers are staying at a holiday Village in Bracklesham, West Sussex.
Chichester District Council told the owner of the site the holiday accommodation could not be used for residential purposes.
Cre8, which manages the workers' accommodation, said it was working with the council to resolve the issue.
'Gathering evidence'
In a statement, the council said: "When we were initially made aware that South Downs Holiday Village was being used to accommodate agricultural workers, we issued a planning contravention notice, alerting the management company, Cre8, that they were in breach of planning control and warned them not to increase the use of the site.
"We've now gathered the evidence that we require and have assessed the current use of the accommodation against the current planning permission."
The council said it had served a notice on the company to stop using the accommodation within 28 days.
Matt Brown, director of Cre8, said: "The planning history on the site is very complex, and over the last 50-60 years has had numerous planning applications approved, one of which put a condition on part of the site for holiday use, and this is the condition the council has used.
"We are working constructively with Chichester District Council to agree a process that regularises our use."
He said he was "confident" the 160 workers would not be forced to leave within the 28 days requested by the council.
"We've got an uphill battle," Mr Brown said.