Brighton drugs gangs get children to sell Class A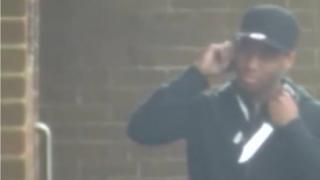 Children as young as 12 are being used by gangs to sell drugs in Brighton and Hove, police have revealed.
Sussex Police officers arrested 50 dealers in Brighton and say children were offered hundreds of pounds to sell Class A drugs.
One senior officer told the Argus, children were being used because they are less likely to get arrested.
Sussex Police and Crime Commissioner Katy Bourne promised a "robust response".
"It's really important that we actually do a lot of prevention work, and educating our most vulnerable, our youngest, preventing them from getting into these organised crime gangs is absolutely paramount," she said.
Former drug gang member Francis Osei-Appiah, from the charity Reform Restore Respect, said: "They'll put that young person on a salary or wages.
"For a major gang player, or leader, to come along to offer to buy them new trainers or designer jeans, for a young person that's a lot.
"They will do anything that gang member will ask them to do."