Archaeological dig on Eastbourne seafront for Roman villa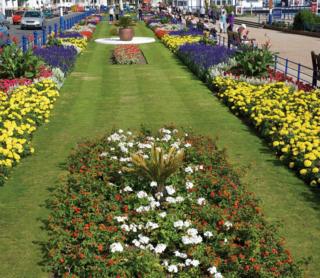 Archaeologists hoping to find the remains of a Roman villa are to excavate seafront gardens.
The dig is taking place this week during a planned phase of replanting in Carpet Gardens, in Eastbourne, East Sussex, to ensure minimum disturbance.
Based on material recovered in the 19th Century, archaeologists have likened the site to Fishbourne Roman Palace and Pulborough's Roman Villa.
Evidence of a large Roman building was found nearby more than 200 years ago.