Brighton 'Babes in Wood' murders marked 30 years on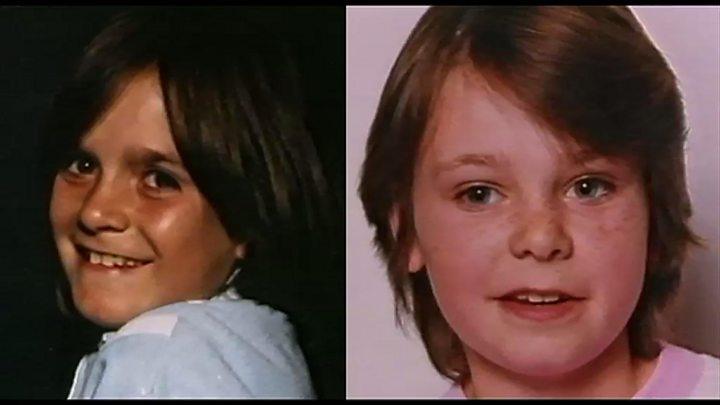 The families of two girls strangled and sexually assaulted 30 years ago have spoken of how the pain of their loss "never goes away".
The bodies of Nicola Fellows and Karen Hadaway, both nine, were discovered in bushes in Wild Park, Brighton, a day after they vanished on 9 October 1986.
No-one has ever been convicted of the "Babes in the Wood" murders.
Nicola's uncle, Ian Heffron, said the families would "never give up in our hope for justice and closure".
In a statement marking the 30th anniversary of their deaths, he said: "We live for the day we can truly see them rest in peace."
He continued: "Nicky and Karen are the brightest stars in the night sky, sending down love and hope to us all.
"They are constantly in our thoughts and hearts, god bless you both, our little angels."
The two friends' bodies were found after a search by scores of police, relatives and friends.
On Sunday, family and friends gathered in Wild Park at a plaque in memory of the girls, who both lived in Moulsecoomb, close to where they were found.
They released 30 balloons and lit candles in their memory in what has become an annual vigil.
Mr Heffron told The Argus: "It was highly tinged with sadness.
"Nothing can bring the girls back but we all have our memories that we will cherish on the day."