Skull found at sea: Artist's impression of man released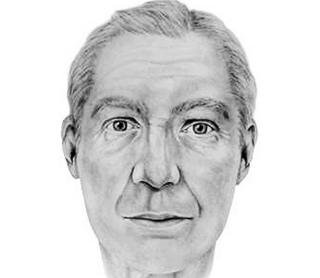 An artist's impression of a man whose skull was dredged up by fishermen two years ago has been released.
Fishermen from Newhaven in East Sussex found the skull on 12 September 2014 before bringing it to shore at Shoreham the following day.
A forensic examination of the skull showed it belonged to a man thought to be between 30 and 71 years old, but probably aged between 40 and 60.
Police said they hoped the man's family would come forward to identify him.
Checks with the National Crime Agency's UK Missing Persons Bureau and the DNA database have failed to identify the man.
A Sussex Police spokesman said: "The case is regarded as unexplained but not suspicious.
"The area in which it was found is a recognised lawful sea burial area so we think the skull could have come from a burial at sea."