Sussex woman attacked by swarm of wasps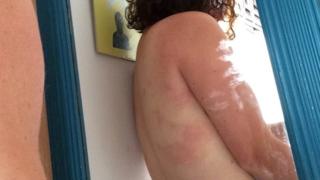 A woman who was attacked by wasps while walking by the River Adur in West Sussex with her daughter in a pushchair has described how she fled the swarm.
Renee Dickinson, of Upper Beeding, believes her dog disturbed a nest and that her hairspray or deodorant could have attracted the stinging insects.
She said she ended up with more than 60 stings and in need of an anti-histamine jab from the GP.
She has warned other walkers to beware after hearing of other similar cases.
Ms Dickinson, who had never been stung by a wasp before, said they came out of nowhere.
She said she felt as if she was being electrocuted.
"They started on my hand, on my arms, on my back, just literally came from nowhere.
"The stings were coming so fast and then the noise and then they were in my hair, and then they were just completely covering me."
Her instinct was to run from the deserted area where she had been walking without her phone, she added, but as she ran, the pushchair flipped over and left her 18-month-old daughter face down on the ground.
Eventually she caught up with some joggers who helped to swat the wasps and get them out of her clothes and hair and lend her a phone to call her mother.
Ms Dickinson said her daughter had grazes from the fall but no stings, and she was attacked around her head and torso.
"It was clearly in the grass," she said: "The dog very likely could have disturbed the nest.
"Perhaps there's something in my deodorant or my hairspray or something I was wearing that attracted them more to the top half of my body, who knows because I literally had no stings on my legs."
She said she had since heard of three or four women being attacked in the same area and urged walkers to carry a phone.