Man charged with attempted murders after a shooting in Crawley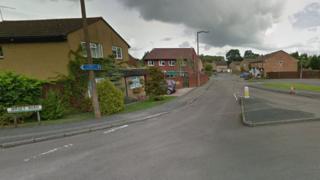 A man has been charged with the attempted murders of two people who were shot at in a street.
Daniel Harris, 39, is accused of trying to kill a 35-year-old man and a 31-year old woman on 23 July in Crawley, West Sussex.
Police said the two were in a car in Broadfield when a man approached them. A gun was fired after the 35-year-old got out of the vehicle.
He was unhurt but the woman suffered a burst eardrum and they drove off.
Mr Harris, of no fixed address, is also accused of possession of a shotgun and criminal damage to a fence.
He appeared before Crawley magistrates on Friday and was remanded in custody. He is due to appear at Lewes Crown Court on 9 September.