Blackmail charge after horses in Shoreham attacked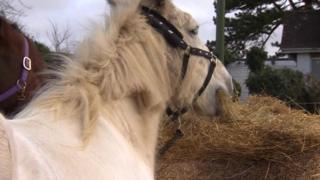 A woman has been charged with blackmail after six horses had their tails and manes cut in West Sussex.
The 24-year-old from Hove is accused of targeting the animals at Buddy's Yard, Stenying Road, in Shoreham.
She is due to appear before Worthing magistrates on 19 July.
Four of the horses were in a field and two were in a stable. None was hurt during the incident, which happened overnight between 29 and 30 January.