Sussex Police continue to hold Crawley stabbing suspects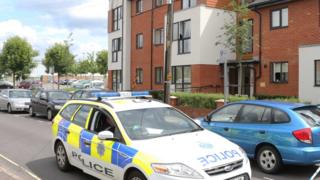 Police have been given more time to question four people on suspicion of murder after a man was stabbed in Crawley.
Two women, aged 24 and 22, and two men, both 20, were arrested on Saturday.
A 20-year-old man was found with serious injuries earlier that day in a flat in Spencers Road. He died later in hospital.
Sussex Police said on Sunday it had been given a further 36 hours to hold the four suspects, all from Crawley.
The man who died was from Mayfield but has not yet been named.
Police said he had a stab wound to the abdomen.