Parents try to raise £1m to save Lavant House school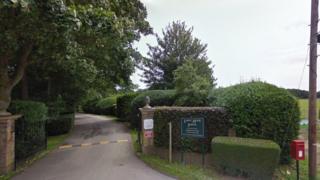 Parents are trying to raise £1m to prevent the closure of an independent school in West Sussex which has too few pupils to make it financially viable.
Lavant House near Chichester announced on Monday it would close at the end of term and would support the 85 girls as they moved to new schools.
Parents met on Wednesday and set up a crowd-funding appeal to raise the cash.
Lavant House, which has day and boarding pupils aged five to 18, said closing was the right course of action.
"The school said last night that if we can raise £1m it will stay open," said parent Emma Yellop.
"It is a challenge, but we are ready for it."
'So special'
Alan Goodyear, chairman of Lavant House parents' and friends' association, said girls flourished there because of the attention they received.
"You will not see a child who is unhappy - they are all so supportive of each other and I have never seen a school like it," he said.
"Many people believe girls do better in an all-girls' school and there are very few now in the south of England.
"This is why it's so special."
The school said it would do all it could to support the 50 staff through redundancy and helping them find new jobs.
"Due to falling numbers of pupils in recent years, the financial situation simply does not support the continued operation of the school," it said in a statement.
"Trustees have a legal duty to act in the charity's best interests and we have taken professional advice.
"A number of options will be explored for the property and land."