Sex attacks in Eastbourne bear 'similarities'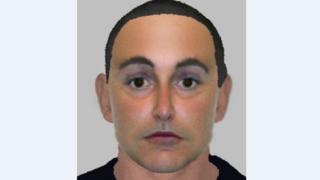 Similarities between a sex assault on a woman on her doorstep and attacks on a girl and another woman are being investigated by police.
A man ran up to a woman arriving home in Eastbourne late on Monday, grabbed her and put his hand over her mouth, police said.
Neighbours heard her screams as she tried to resist and he ran off as lights came on.
The victim suffered bruising and was said to be "very shaken".
Det Sgt Dave Tye said there were similarities to sex attacks on a 12-year-old girl and a 22-year-old woman, also in Eastbourne.
"It would be foolish of us not to consider a link to two other incidents in December and February," he told BBC Sussex.
He advised other women in the town to take "reasonable precautions" but not to change their routine.
Sussex Police believe someone may have seen the man following the woman as she walked for half-an-hour from a bus stop in Old Town to her home on Woodcroft Drive.
The attacker was described as in his mid to late 20s, about 5'8" tall, with short black hair, and wearing a dark jumper with white lettering on the front or back.