Sussex Police launch 'Protect Your Privates' cybercrime campaign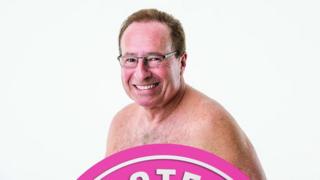 People are being urged to "Protect Your Privates" as part of campaign to crackdown on cybercrime.
Criminals are increasingly targeting people who have not protected computers, tablets and smartphones, Sussex Police said.
There were 787 victims of online fraud in East Sussex last year, it added.
Strong passwords, anti-virus software and installing updates when prompted are just some of the tactics suggested to keep devices safe.
Crime author Peter James, who is fronting the campaign, said: "These days our possessions can be taken at the click of a button."
'I blamed myself'
A Sussex and Community Crime Prevention report found 40-79 year-olds are most at risk from cybercrime.
Police said a 79-year-old Sussex woman was called by someone claiming he could get her money back on a recent online purchase.
He attempted to gain remote access to her laptop and asked for credit card information, but her cards were cancelled before money could be taken.
"I blamed myself because I was gullible," the victim said.
The force recommended using high privacy settings on social media to limit access to information and to be wary of suspicious-looking e-mails and callers asking for personal details on the phone.