Man jailed for rape attack which left victim "barely conscious"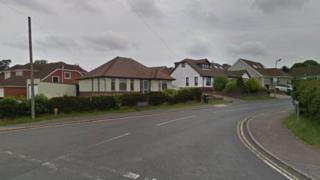 A man who raped a woman leaving her "barely conscious" after offering to help her when she felt unwell, has been jailed for eight years.
Michael Doos, 52, of Netherfield Green, Brighton, was found guilty of two counts of rape following a trial last month.
The woman, 20, said she felt unwell after getting off a bus when Doos offered to help but then attacked her.
Det Con Sarah Townsend paid tribute to the victim's determination and courage.
"Doos preyed on a young woman by pretending to help her when she was feeling unwell and in a vulnerable state.
"He went on to rape her, then left her barely conscious in the street before driving away," she said.
Doos was convicted following a trial at Lewes Crown Court last month and sentenced earlier on Friday.