Brighton firm's record fine for making 46 million cold-calls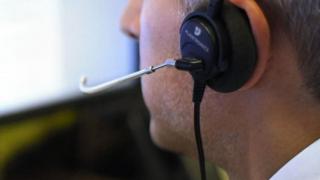 A cold-calling company that made a "staggering" 46 million nuisance calls has been fined £350,000.
The Information Commissioner's Office (ICO) gave Prodial Ltd, based in Brighton, its largest ever fine.
More than 1,000 people complained to the ICO, with one person saying they felt "helpless" to prevent the calls.
A doctor said the volume of unsolicited calls was hindering their ability to answer the phone in the case of an emergency.
Information Commissioner Christopher Graham said: "This is one of the worst cases of cold-calling we have ever come across.
"The volume of calls made in just a few months was staggering."
Prodial Ltd has since gone bust and the ICO is working with liquidators to recover the fine.
"This was a company that knew it was breaking the law," Mr Graham said.