Man in Brighton 'put sexual partners at risk of HIV'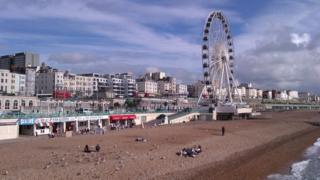 A man has been arrested on suspicion of intentionally putting male sexual partners at risk of HIV and other sexually transmitted diseases.
Incidents where safe sex practices were deliberately sabotaged are believed to have taken place in Brighton between October last year and February.
Sussex Police described the suspect as in his 20s with a Scottish accent.
The man was questioned on suspicion of causing grievous bodily harm with intent and is currently on police bail.
Police and the director of Public Health for Brighton and Hove are encouraging men who think they may have had sexual contact with the man described to contact sexual health support services.