Man guilty of raping woman near Woodingdean bus stop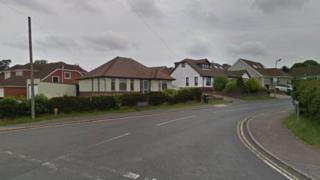 A man has been found guilty of raping a 19-year-old shortly after she got off a bus.
Michael Doos, 52, previously of Netherfield Green, was convicted following a trial at Lewes Crown Court.
The victim told police she was walking in Crescent Drive North, Woodingdean, Brighton, on 12 August and after becoming unwell was approached by Doos who was in a car.
She said he pushed her against a wall and raped her before driving off.
Doos is due to be sentenced at Lewes Crown Court on 11 March.