Brighton i360 tower base jumpers will not face charges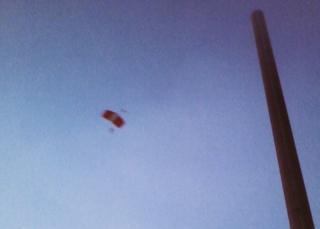 Five people who climbed the i360 tower in Brighton before base jumping from the top will not face any criminal charges, Sussex Police have said.
Officers said the intruders did not cause any damage in gaining access to the tower or by climbing it.
It is understood they opened a lock at the 531ft (162m) attraction on the seafront at 07:30 GMT on Saturday.
Police said they had given advice to the site operators about security. The tower has yet to open to the public.