Eastbourne firm fined £1.3m for bribes in Africa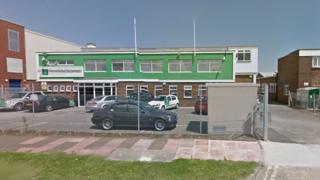 A UK printing firm has been fined more than £1.3 million after being found guilty of bribing public officials in Africa to win contracts.
Smith and Ouzman, of East Sussex, was also ordered to forfeit almost £900,000 by Southwark Crown Court.
The Eastbourne firm gave £400,000 in backhanders to officials in Kenya and Mauritania for deals worth £2.26m to make ballot papers, the court heard.
Last February Nicholas Smith, sales and marketing director, was jailed.
His father, chairman Christopher Smith, received an 18-month suspended term.
The 72-year-old, who was convicted of two counts of corruptly agreeing to make payments, was told he would have to carry out 250 hours of unpaid work and given a three month curfew.
His son was found guilty of three counts of the same charge.
Both men were also disqualified from being company directors for six years, and have resigned from the company, which was also ordered to pay prosecution costs of £25,000.
It was the first time a British firm had been found guilty of bribing foreign agents, and follows an investigation by the Serious Fraud Office (SFO).
The company was told it could pay the fine of £1,316,799 in instalments over 60 months at the hearing on Friday.