Missing Ford prisoner arrested years later in Hove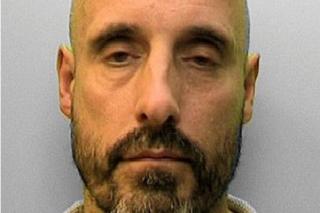 A convicted killer who absconded from prison two-and-a-half years ago is back behind bars after being arrested.
Derek Passmore, 50, failed to return to HMP Ford in West Sussex on 22 June 2013 while on temporary licence. He was arrested in Hove on Christmas Eve.
He was serving a life sentence for the murder of an acquaintance in 1997.
He is now at HMP Lewes and will serve the remainder of his original sentence. He has been charged with escaping lawful custody.