Earnley asylum seeker hostel plans withdrawn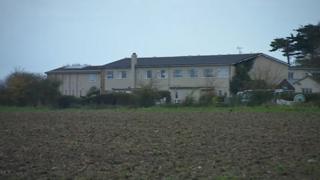 Proposals for a hostel to house 200 asylum seekers in West Sussex have been withdrawn following major opposition.
The plan was to convert Earnley Concourse - a former residential site for students in the village of Earnley.
Owners Stone Harbour had submitted a planning application seeking to temporarily house male adults awaiting the process of their asylum claims.
Residents voiced their opposition at a meeting of Earnley Parish Council, and the application has now been withdrawn.
Keith Martin, chairman of the parish council, said: "It was the opinion of Earnley Parish Council and the great majority of our residents that the small rural parish of Earnley was always an inappropriate location for a hostel for asylum seekers.
"We look forward to working with Stone Harbour to help find a use for the building that meets their needs and the aspirations and the amenity of the local residents."