Church deacon Peter Keeley-Pannett jailed over webcam abuse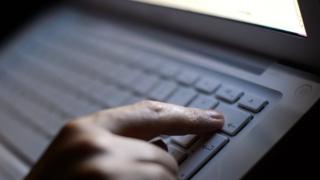 A church deacon who admitted encouraging a boy to expose himself on a webcam has been jailed.
Peter Keeley-Pannett, 71, from Brighton, used a webcam to meet boys as young as 13 in chatrooms.
He had pleaded guilty at Guildford Crown Court to making indecent images of children over a two-year period.
Judge Robert Fraser sentenced Keeley-Pannett to 32 months in prison and ordered him to remain on the sex offenders register for life.
Sentencing, he told him he posed "a high risk of serious harm to children".
Keeley-Pannett, of Bristol Road, was a non-stipendiary deacon at the Diocese of Chichester until his arrest in November 2014.