Skin lightening cream seized at Gatwick Airport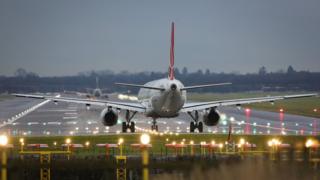 Nearly 1,000 jars of "highly toxic" skin lightening cream has been seized at Gatwick Airport.
The jars contained the banned substance hydroquinone, which has been linked to cancer.
West Sussex County Council's trading standards team said the products had a retail value of more than £14,000. They had been flown in from Africa for distribution in the UK.
David Barling, from the council, said the products had been banned in the EU.