Brighton chief executive Penny Thompson leaves with £269,000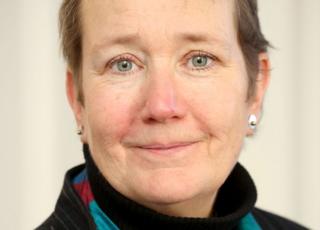 Brighton and Hove council's chief executive Penny Thompson is stepping down and will receive a payment of £269,000, it has been announced.
The move comes just over a month after control of the city council passed from the Green Party to Labour.
Ms Thompson said in her blog there was a new Labour administration and the council wanted a new chief executive, but gave no other reason.
The payment has been criticised by the Green Party and Taxpayers' Alliance.
Labour leader Warren Morgan has not been available to comment to BBC Sussex.
When asked in a radio interview why Ms Thompson was leaving , Labour's lead councillor for the environment Gill Mitchell declined to comment.
'Golden goodbye'
Green Party councillor Phelim MacCafferty said the payment was "absolutely obscene" in a time of austerity.
He said people could only speculate on why Ms Thompson was going, following a council meeting where talks about the move were held in private on Thursday.
Conservative group leader Geoffrey Theobald said it seemed strange the incoming Labour administration had decided to have a new chief executive so soon.
But he added: "As a responsible opposition, we cannot allow the council to remain in limbo indefinitely and so we have not stood in Labour's way."
Andy Silvester, from the Taxpayers' Alliance, said: "I find it very hard to believe Brighton residents will think that a quarter of a million pound payout for someone leaving - a golden goodbye of that size - is good value for money."
An official statement by the council said the departure payment included approval for early retirement.