Sussex Thalidomide campaigner Mikey Argy becomes MBE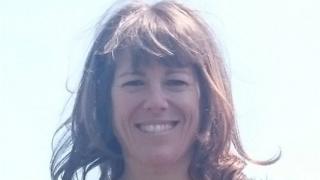 A woman from Sussex has been recognised in the Queen's Birthday Honours for services to Thalidomide survivors.
Mikey Argy, 52, from Forest Row, said she was "astonished but absolutely delighted" to be appointed MBE.
She is one of 468 Thalidomide survivors born in England with physical disabilities after their mothers used the drug to combat morning sickness.
She said the highlight of her campaign had been the government apologising to victims after agreeing compensation.
"I was sitting in the House of Commons in 2010 listening to health minister Mike O'Brien making a statement of regret.
"Just hearing that was immense," Ms Argy recalled.
'Full circle'
She is a member of the Thalidomide Trust's National Advisory Council, which represents the interests of the Thalidomide community and advises the trust on policy issues, and was chairwoman between 2008 and 2012.
She is currently campaigning for the German government to acknowledge the role it played in the Thalidomide disaster.
"That will nearly take us full circle," she said.
Among others recognised in Sussex in the Queen's Birthday Honours are the artistic director and executive director of the Chichester Festival Theatre.
Jonathan Church and Alan Finch, who joined the theatre in 2005, both become CBE.
Under their tenure the theatre has undergone a £22m redevelopment, doubled audience numbers and had several shows transfer to the West End.
They oversaw the theatre's 50th anniversary in 2012.
Earlier this year, theatre chairman Sir William Castell described them as "inspiring leaders".