Sussex-sponsored Gambia cricketers refused visas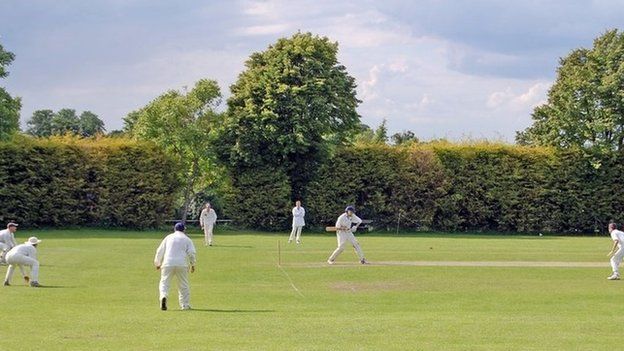 Two cricketers from Gambia have been refused sports visas to visit Sussex this summer, sparking anger from amateur players in the county.
The Sussex Seniors team have sponsored cricket in Gambia for seven years and have raised up to £70,000.
This summer, they wanted to bring two players to Sussex to experience village cricket, but visas were refused.
Spokesman Andrew Shanks said he was "hopping mad". The Home Office said it did not comment on individual cases.
Mr Shanks said Sussex Seniors invited the Gambia cricket team's captain and vice-captain with all expenses and accommodation provided, and he had sponsored their applications.
But immigration officials said they believed the players had no intention of returning to Gambia and advised the team to invite two players from the EU, he said.
Mr Shanks, from Uckfield, said: "They're almost insinuating we're liars.
"They've said they don't think they are coming for cricket, they don't think they are going to be accommodated and looked after, and in all probability they have no intention of returning to Gambia.
"We just thought we would love to invite their captain and vice-captain over purely to play village cricket in Sussex for the summer - but the government has decided they can't come."
Captain Mbye Dumbuya said it was disappointing.
He said the players had wanted to visit their sponsors to develop their game and have more playing time, then return to Gambia to develop their team and their programme.
"All this was just the agenda," he said.
"There was nothing like going there and absconding. It has never been our intention."
Related Internet Links
The BBC is not responsible for the content of external sites.