Haywards Heath railway station redevelopment work begins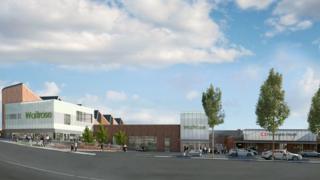 Work on a £35m scheme to redevelop a railway station in West Sussex has begun after it was delayed for a year.
The redevelopment of Haywards Heath station includes a new forecourt with shops and a new car park for 1,050 vehicles.
A Waitrose supermarket will be built to the east of the station.
The developers said the delay was due to additional plans for more car park spaces and a bridge linking it to the station's platforms.
The scheme will be completed in September 2016.