Classes begin at old Hove Police Station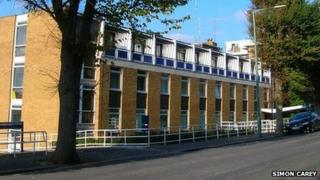 New classrooms have opened on the site of the former Hove Police Station in East Sussex.
The building, in Holland Road, was bought by Brighton and Hove council after it closed last year, in response to a high demand for primary places.
It is now being used as a satellite campus for Hove Junior School, whose main building is a mile away.
Three classes are currently being taught there, which will rise to four from September next year.