East Sussex NHS finance head jailed for £2.2m fraud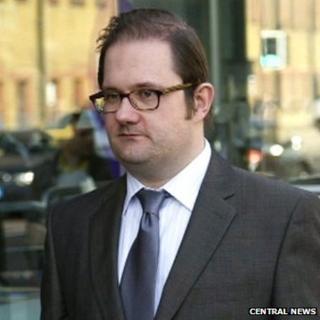 A former head of financial accounting at two NHS trusts has been jailed for stealing £2.2m of NHS funds to buy 11 properties in Sussex and London.
Trevor Barry Cosson, from Hastings, worked for Hastings and Rother Primary Care Trust (PCT) and East Sussex Downs and Weald PCT when he took the money.
The 38-year-old was sentenced to five years and four months in prison at Blackfriars Crown Court.
He admitted the charges following an investigation by NHS Protect.
The fraud investigation body discovered Cosson had manipulated the internal payments systems of the PCTs, setting up standing orders in the names of regular suppliers but paying money into his own bank accounts.
'Abused his position'
Between 2008 and 2011, he authorised £810,000 of standing order payments from Hastings and Rother PCT, which went into accounts he controlled.
Another £1.4m was taken from both PCTs, who shared a financial department, between 2011 and 2012 using an internal payments system.
The fraud was discovered following a restructuring of both of the trusts.
Sue Frith, head of the National Investigation Service at NHS Protect, said Cosson had "abused his position of trust so that he could live a lifestyle that he could not afford".
"Stealing from the NHS is not a victimless crime as this money could have been used to provide healthcare locally," she said.
Eight of the properties bought by Cosson were houses in St Leonards-on-Sea while another was a flat in east London.
Plans are under way to sell the properties in order to reclaim the funds taken.