Campaign to save Cross-In-Hand windmill from collapse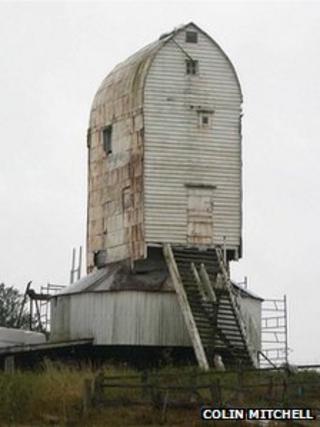 A campaign has begun to try to save a Grade II-listed windmill in East Sussex from collapse.
The post mill at Cross-In-Hand, near Heathfield, was built in Framfield in 1806 before being moved twice, first in 1855 and again to its present location in 1868.
Known as the New Mill, it closed in 1969, and is said to be the last mill that was used commercially in Sussex.
Campaigners say it is "perilously close to collapse".
A Facebook group, Save Cross-in-Hand Windmill, has been set up and the campaigners are discussing fundraising ideas.