Mark Sandland jailed for baby shaking manslaughter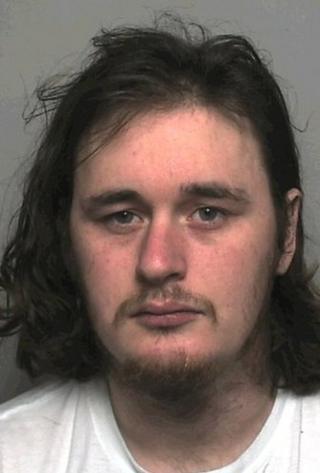 A man has been jailed for eight years for killing his five-week-old daughter after becoming frustrated by her screaming as he played a video game.
Mark Sandland picked up Aimee-Rose and shook her in a sudden loss of temper.
Sandland, of St Leonards, East Sussex, denied murder on the grounds of lack of intent but admitted manslaughter.
He said he had a seizure and found the baby under him but the judge said the 28-year-old lied to try to cover up the fact he had inflicted the injuries.
Police called to Sandland's flat in Church Road in November 2012 found a PlayStation game controller on the sofa opposite the television, which had been switched off.
Mr Justice Sweeney, sentencing Sandland at Hove Crown Court, told him: "It's the Crown's case that... frustrated with the game and with Aimee-Rose screaming, you lost your temper and you assaulted her, gripping her torso hard and violently shaking her.
"Whilst it's impossible to identify the precise detail of what you did, the injuries that you caused Aimee-Rose speak for themselves."
'Panicked and anxious'
The baby's injuries including bruising to her face, chest, abdomen, hip and lower limbs and a number of haemorrhages, the court heard.
On Monday Lewes Crown Court was told Sandland's mobile phone internet history showed he was on a website offering tips on how to play the game Assassin's Creed 3 at 14:22 GMT - 16 minutes before he dialled 999 to report Aimee-Rose's injuries.
When an ambulance crew arrived, Sandland looked "panicked and anxious" and pointed to where she was lying in the living room with her limbs in a star shape.
The court heard he told a member of ambulance staff: "I'm epileptic. I had a fit and when I woke up the baby was underneath me."
Aimee-Rose was taken to hospital unconscious and later transferred to a hospital in London where she died four days later.
'She hasn't shut up'
On the day of the fatal attack, the court was told, Aimee-Rose's mother was attending her first class for an applied social science degree at the University of Brighton's Hastings campus.
During a break at lunchtime, she sent Sandland a text message asking after Aimee-Rose, to which he replied: "She hasn't shut up since about half an hour after you left."
A paediatric nurse who treated the baby told the court Sandland said he woke up with his right arm on the floor and he believed he had been on top of his daughter, leaving her blue and lifeless.
But the court heard Dr Hannah Cock, a consultant neurologist, found it was "highly unlikely" a seizure was a substantial contributor to Aimee-Rose's injuries.
Mr Justice Sweeney told Sandland: "Whilst you have no recollection now of the fatal incident, it's obvious that at the time you appreciated what you had done and in consequence lied and sought to cover up what had actually happened.
"You pretended on the phone that you had a fit. You turned off the television to cover up the fact that you had been on the PlayStation.
"Thereafter you continued to lie and cover up to those who were trying to treat Aimee-Rose - although I stress that they wouldn't have done anything different if you had told the truth - and to the police."
However, the judge said he accepted it was a "momentary" event lacking in premeditation and Sandland sought emergency help, albeit giving a misleading account.
The judge said Sandland would serve half his eight-year sentence and then remain on licence.