Hove cyclist smashes bus window and attacks driver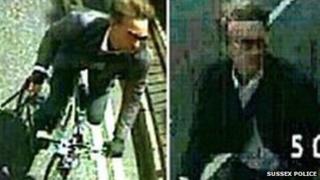 A cyclist smashed a bus window before reaching in and assaulting the driver, police have said.
The attack happened in New Church Road, in Hove, at about 13:10 BST on Wednesday.
The driver was treated by paramedics for a head injury.
The cyclist, described as being a white man in his late 20s, was wearing a dark blue suit and carrying a leather shoulder bag. He rode off in the direction of Portslade.