Mark Sandland admits killing baby during epileptic fit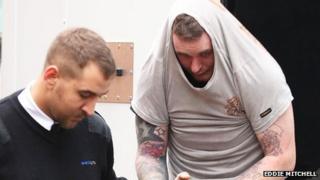 A man has admitted killing his five-week-old daughter, who he claimed was fatally injured when he suffered an epileptic seizure.
Mark Sandland, 28, from Hastings, East Sussex denied the murder of Aimee-Rose on the grounds of lack of intent.
Sally Howes QC confirmed the prosecution had accepted his guilty plea to manslaughter at Southwark Crown Court.
Sandland will appear at Lewes Crown Court on Monday for sentencing.
He had pleaded not guilty to murder at a previous hearing at the Old Bailey.
Ms Howes told the court the manslaughter plea had been accepted after lengthy discussions with the Crown Prosecution Service, the police, and relevant members of the family.
Aimee-Rose was injured at Sandland's home in Cambridge Road in November 2012.
She died four days later in Kings College Hospital, London.