Eastbourne man's Peru death prompts charity set-up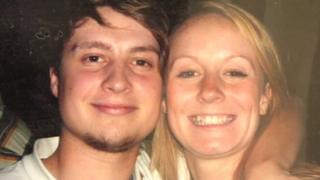 The family of a man from East Sussex who died from altitude sickness in Peru has set up a charity to raise awareness for other travellers.
Adam Savoury, 25, of Eastbourne, collapsed and died while exploring Cusco, in September 2012.
Now his parents Jeanette and Chris have set up a charity, Para-Monte, or Beyond the Mountain, to try to prevent similar tragedies.
They are also doing an Eastbourne-to-Belgium bike ride to raise money.
'Really unpredictable'
Mrs Savoury said: "He got very unwell, very quickly.
"I spoke to the doctor and she said your son is very critically ill and then half an hour later he had passed away."
Mr Savoury said about the website: "We have a lot of information about signs and and symptoms of altitude sickness, how to prepare before you go away.
"What to do if you think you have altitude sickness and the most effective thing to do is to go down."
Travel expert Simon Calder said: "Altitude sickness is really unpredictable and there is no way of knowing until you are at some height how you are going to react.
"It can strike fit young men just as easily as it can anyone else in the population."