Absconded armed robber 'could be threat to public'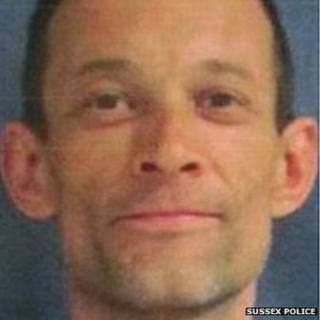 A convicted armed robber who has absconded from HMP Ford "could pose a threat to the public", police said.
David Blood, 48, absconded from the West Sussex open prison between 08:30 and 13:00 BST.
He was jailed for life in 2003 after being convicted of robbing a post office in Wylde Green, Sutton Coldfield with a number of other men.
PC Stephen Reed said police were warning the public against approaching him "because of Blood's record".
Blood is 6ft 1in, of slim build with brown eyes and cropped black hair, and is thought to have links to Staffordshire and Warwickshire.
'Absolutely extraordinary'
Sussex Police have appealed for anybody who has information about his location to contact them.
The force has faced criticism recently following a number of appeals about prisoners who have absconded from HMP Ford.
On Wednesday, Conservative MP Philip Davies said he found it "absolutely extraordinary" Sussex Police took four years to make a first appeal about a prisoner who had absconded in June 2010.
In May, violent robber Simon Marcus Rhodes-Butler also absconded from HMP Ford.