Murderer missing for four years from Ford open prison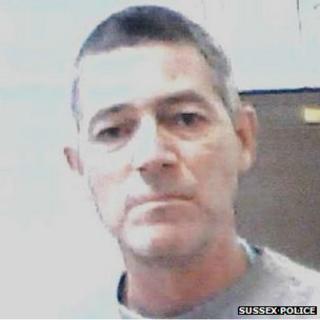 Sussex Police has issued its first appeal for information four years after a convicted murderer walked out of an open prison near Arundel.
Robert Donovan, 57, was jailed for life after stabbing a man in London's West End, when he was 17-years-old.
Donovan left HMP Ford on day release on 19 June 2010 and did not return.
A police spokesman said the force had exhausted all lines of inquiry during the intervening four years and now needed the public's help.
He has links to London and the West Midlands and may have family living in Portsmouth.
PC Steve Reed said: "We have been looking for Donovan for several years without success which suggests he has left Sussex and could be elsewhere in the country."
He said there was nothing to suggest Donovan was a danger to the public, although he should not be approached.
Tighter controls
In May, violent robber Simon Marcus Rhodes-Butler also absconded from HMP Ford.
Earlier that month, Sussex Police admitted they had no idea of the whereabouts of dangerous prisoner Kevin Brown who walked out of the same prison seven weeks previously.
After a number of absconded prisoners hit the headlines, justice secretary Chris Grayling said changes due to be introduced on 1 October, would now be put in place sooner.
He said: "Prisoners will no longer be transferred to open conditions or allowed out on temporary release if they have previously absconded and there will also be no unrestricted 'town leave'."