Harry Smith admits killing Jasmine Elkasmi in crash death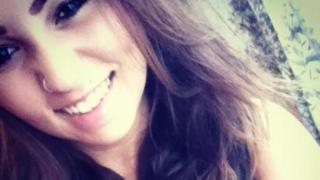 An 18-year-old driver has pleaded guilty to causing death by dangerous driving after his passenger was killed in a crash near Chichester.
Harry Smith admitted causing the death of Jasmine Elkasmi, 16, from Bognor Regis, who died when the car rolled on to its side in Halnaker in September.
Two other passengers - both 16-year-old girls - were seriously injured.
Smith, from Tangmere, also pleaded guilty to two counts of causing serious injury by dangerous driving.
He is due to be sentenced on 21 July at Chichester Crown Court.