Crawley cinema-goer bitten in 'nasty' attack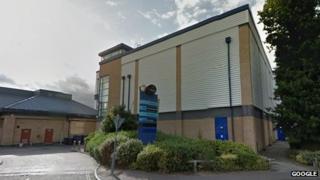 A cinema-goer was bitten on the head after asking another audience member to be quiet.
The 28-year-old victim was with his girlfriend at Cineworld in London Road, Crawley, West Sussex, on Sunday when he was assaulted.
Police said he asked a man talking loudly in the row behind him to be quiet and the man hit him on the head.
The victim left, but was followed outside and bitten and hit. He suffered cuts and bruising to his face and neck.
PC Mark Robinson said: "This was a nasty assault on someone who asked another cinema-goer to keep his talking down so he could enjoy the film.
"The victim and his girlfriend have been very shaken by the incident and the victim has some nasty injuries."
The attack happened at 19:20 BST and police want other cinema-goers to come forward especially those watching the same film A Million Ways To Die in the West.