East Sussex County Council backs second Gatwick runway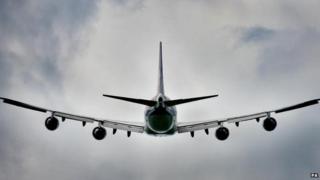 East Sussex County Council has given its backing to the building of a second runway and new terminal at Gatwick Airport.
The council pledged its support for the airport's third option, which would see a terminal and new runway built one kilometre south of the current site.
Councillors said the development would create jobs and provide a significant boost to the local economy.
Gatwick has submitted three plans for a new runway to the Airports Commission.
Councillor Rupert Simmons said the third option "will support our key priority of economic growth in East Sussex by providing better links for business to trade across the globe".
The council believed the development provided the greatest opportunity for "encouraging inward investment, securing new jobs and attracting more tourists", he added.
Gatwick Airport has suggested 120,000 jobs would be created by the building of a second runway.