E-fit released in Brighton in prostitution probe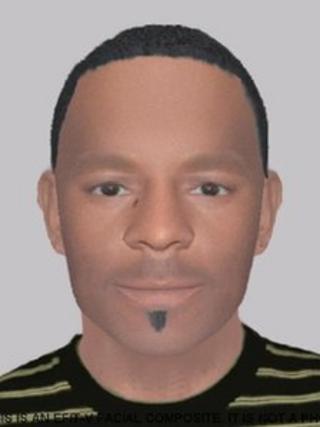 An e-fit has been released of a man wanted in connection with the trafficking of a woman to Brighton to work as a prostitute.
Sussex Police want to speak to a man believed to be known as Rola Benwar, a Zimbabwean national in his mid-40s.
A 31-year-old woman from Cameroon was a passenger in a pick-up truck that was stopped in Old Steine in February.
Officers found she had been engaging in prostitution, with Mr Benwar allegedly making the arrangements.
The man who was driving the truck was arrested on suspicion of human trafficking, but was later released with no further action.
Det Constable Paul Clements said: "We believe this man [Mr Benwar] may have been using threats and compulsion to make this woman engage in prostitution locally.
"He may still be in the Brighton and Hove area, but may equally be further afield."
Anyone who knows Mr Benwar's whereabouts is asked to contact the force.